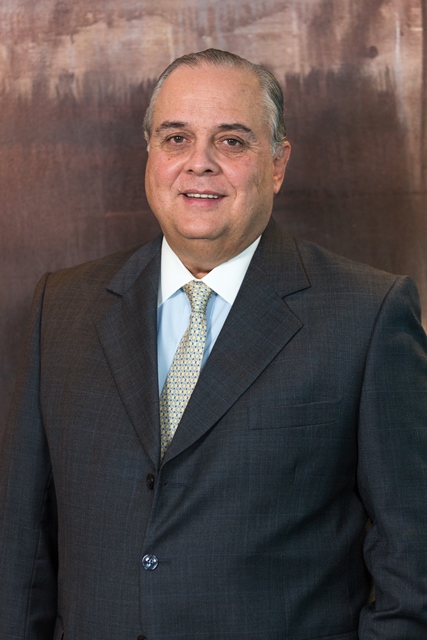 EDUCATION:
Universidad Católica Andrés Bello (Lawyer, 1978); Georgetown University (Introduction to the U.S. Legal System); National Law Center, George Washington University (Master of Comparative Law, Foreign Practice, 1981-1982).
PROFESSIONAL EXPERIENCE:
Manuel Reyna served as Vice Consul of Venezuela in Boston, Massachusetts, U.S. (1980-1981). As a Founding Partner of ARAQUEREYNA and with over 30 years of professional experience, he focuses his practice on Business Law and, particularly, on the areas of mergers and acquisitions, planning and implementation of corporate structures through the purchase of shares, purchase of assets and liabilities, portfolio transfers, swap, and combinations of various legal businesses; coordination of due diligence processes; negotiations, regulatory and securities market issues in counseling listed companies, and general advising on Business Law and international contracting. His substantial experience also includes civil negotiations and asset distributions among family groups and estate planning; promotion and structuring of real estate transactions and construction of private and public civil works.
The main international legal directories for Latin America (Chambers & Partners, Chambers Latin America and Latin Lawyer) rank Mr. Reyna as one of the top rated lawyers in Venezuela.
MEMBERSHIPS AND ASSOCIATIONS:
Member of the Caracas Bar Association of Venezuela and of the International Bar Association (IBA). He is included, since its creation, in the list of arbitrators of the Commercial Arbitration Center of the Caracas Chamber of Commerce (affiliated to the ICC). Principal Member for over 10 years of the Board of Directors of the Caracas Chamber of Commerce, Industry and Services. He is also a Member of the Board of Directors of various companies of the real estate and construction sector, as well as of different NGOs and organizations devoted to the social responsibility in the field of education of the least favored people. Founder and President of ASOPICA, A.C. (www.asopica.org).