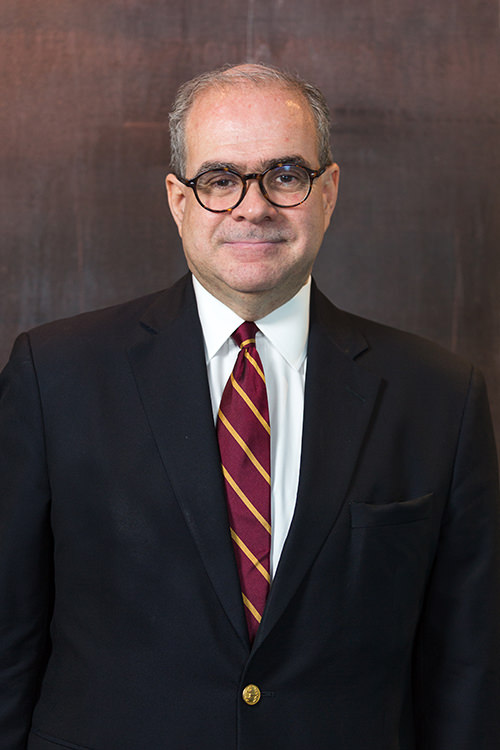 Pedro Luis Planchart
Partner
EDUCATION:
Universidad Católica Andrés Bello (Lawyer, Summa cum laude, 1985); New York University (Master of Comparative Law, 1987); Fulbright Scholar (1986-1988).
PROFESSIONAL EXPERIENCE:
Pedro Planchart's professional practice of over 33 years is focused on Business Law, Corporate Law, Banking Law, Capital Markets, Mergers and Acquisitions, Financial Issues, Capital Venture Investments, and general advising on Business Law matters.
He joined ARAQUEREYNA as a Partner in 2003. Since then he has advised local and foreign companies in mergers and acquisitions and banking matters, providing continuous business, civil and contractual counseling to top of the line international clients.
He stands out particularly for his extensive experience in the banking and project financing areas. During his long-running professional practice Mr. Planchart has advised a great number of local and foreign financial institutions. He also focuses his practice on the regulatory area of the banking and insurance sectors. He has served as an arbitrator and expert in national and international arbitrations in the business area.
ACADEMIC ACTIVITY:
Head of the Private Law Department, Andrés Bello Catholic University (2004-2011). Professor of Contracts and Secured Transactions, Andrés Bello Catholic University (since 1989). Professor of the Private Law Workshop, Andrés Bello Catholic University (since 2005). Member of the Faculty Council of the Andrés Bello Catholic University School of Law (since 2010 to 2018).
MEMBERSHIPS AND ASSOCIATIONS:
He is included, since its creation, in the list of arbitrators of the Arbitration Center of the Caracas Chamber of Commerce (affiliated to the ICC) and of the Business Center for Conciliation and Arbitration (CEDCA); Member of the Corporate Finance and Capital Markets Committee of the Venezuelan-American Chamber of Commerce and Industry (VenAmCham); Member of the Caracas Bar Association, Venezuela; President of the Venezuela Fulbright Association.