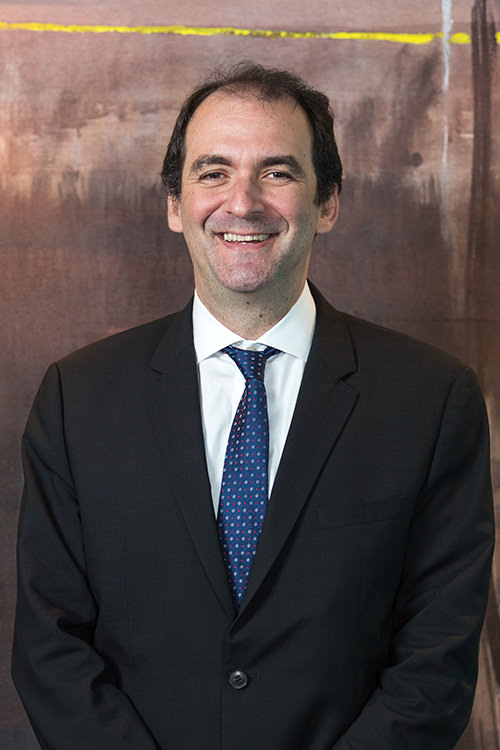 Marcos Carrillo Perera
Partner
EDUCATION:
Universidad Católica Andrés Bello (Lawyer, 1991); London School of Economics, London, England (Master of Laws, 1994).
PROFESSIONAL EXPERIENCE:
Marcos has extensive experience in Commercial Arbitration, both locally and internationally, having acted as arbitrator, mediator, counsel for a party, and expert witness in numerous arbitrations, mediation processes, and local and international trials in the areas of construction, international contracting, insurance, oil, among others.
He was an Attorney at the Attorney General's Office of the Republic in 1992 and 1993; and in 1995 he was Rapporteur of the First Contentious-Administrative Court. From 1999 to 2003, he was a partner of the law firm of Rondón Castro & Asociados, in charge of consulting on alternative dispute resolution (ADR).
From 2003 to 2014 he was a partner of the law firm of Lloan & Asociados, where he was in charge of the area of litigation, arbitration and alternative dispute resolution.
In November 2014 he joined ARAQUEREYNA as a partner in the area of Litigation and Alternative Dispute Resolution.
ACADEMIC ACTIVITY:
Currently, Marcos is Head of the Department of Theory and Philosophy of Law at the Faculty of Law of the Andrés Bello Catholic University (UCAB), and was founder and Head of the ADR Chair at that same University. He has been a postgraduate ADR professor at the Institute of Advanced Studies in Administration (IESA) in Caracas since 2002. He has published more than 30 academic papers on subjects related to ADR and Philosophy of Law, and has been professor and guest lecturer in subjects related to both disciplines in different foreign universities.
MEMBERSHIPS AND ASSOCIATIONS:
Marcos is an outstanding member of the list of mediators and arbitrators of the Arbitration Center of the Caracas Chamber of Commerce (attached to the ICC) and of the Business Center for Conciliation and Arbitration of the Venezuelan American Chamber of Commerce and Industry (VenAmCham), where he is a member of the Advisory Council. Founding member of the board of directors of the Venezuelan Arbitration Association (AVA). Member of the Caracas Bar Association.